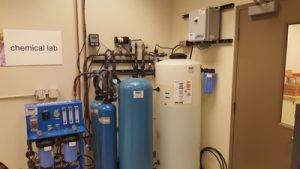 The Life Sciences industry relies heavily on pure water for its research and development work. From ultrafiltration to reverse osmosis processes, the Life Sciences demand ultrapure water for use in experiments, vaccines and antibiotics. The measurement of precise molecules requires reagents design specifically to ensure that your internal systems are maintained to the highest standards to produce results that are not impaired by any impurities
Besco Commercial Division can provide any company in the Life Sciences industry with the expertise necessary to ensure that finest and latest in ultrafiltration technology. When you can't take any chances. When you can't afford any risk. You should contact Besco and talk to our engineers.
Improve the Quality of Your Lab Water
We have a long history of working with companies in many industries where high purity water is critical to their operation. For a list of companies that we have had the pleasure of working with recently please click here. Our knowledge of commercial water applications will help you solve your water needs and keep your plan up and running well into the future.
Call Ken Morgan at (800) 964-0257 or complete the form on this page for more information.