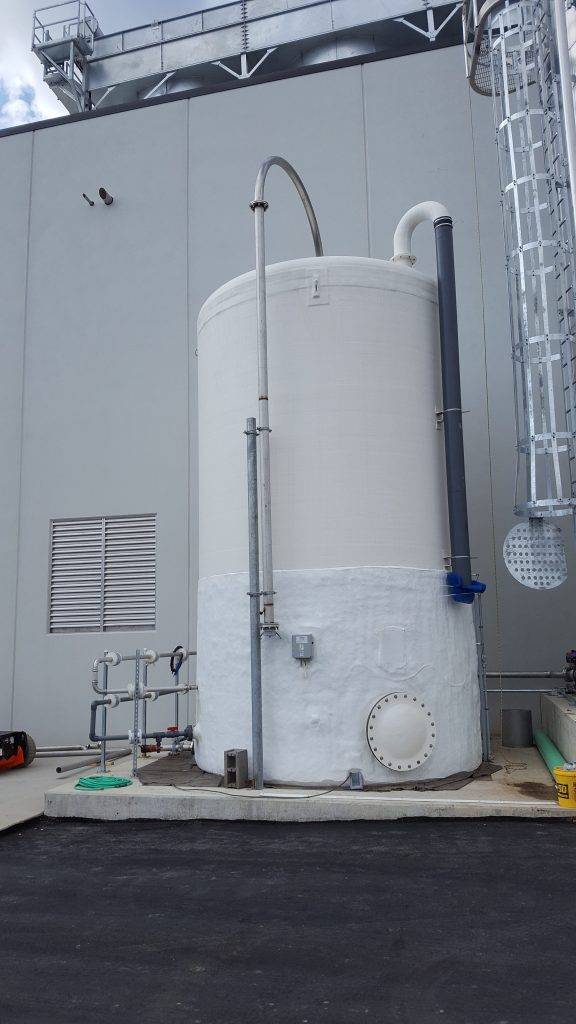 When you are running an industrial water softener, there are a lot of supplies and systems you need to control to make sure you are getting the purest water. Our brine salt systems are designed to help support the ultra-pure water systems you need to keep your business running.
Brine Silo Specifications
Our water treatment experts know how important it is to keep the purity of your water high. Our water treatment solution experts can create a bulk brine maker to the specifications you need for your business. We will design, build and help maintain your brine silo to complement your current commercial water softener system. We can provide you a bulk brine maker with controls, indicators, pumps and meters to regulate salt for your commercial water softener.
How does a Bulk Brine Silo help my company?
Reduces the time spent handling salt/brine.
Avoids injury for workers handling bagged salt deliveries.
Allows for ease of bulk salt deliveries. We provide bulk salt delivery services to feed your salt directly into your silo.
Reduces supply loss from spillage and packaging waste that you would get from bagged salt.
Adding an automatic level controller will allow a saturated brine that creates the ideal brine for your business.
Cost savings on buying bulk salts vs. bagged salts
Bulk Salt Silo Add-ons
If you are interested in acquiring a Brine Silo for your business, ask us about the features below and add-ons to help us create the ideal Bulk brinemaker for your commercial softener.
Standard Features
Pneumatic Salt Fill Pipe
Inlet Water Spray Ring Distributor
Brine Collection System
Air Vent Pipe with Dust Control Filter
Access Ladder Assembly
Liquid Level Controller
Automatic Water Refill Valve
24" Covered Upper Access Manway
24" Covered Lower Cleanout Manway
Anchor / Lifting Lugs
Gravel Support Bed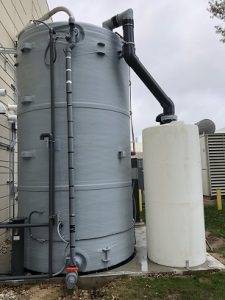 Additional Options
Freeze Protection System (Insulation & Heat Controls)
Solid Salt Level Indicator
FRP Ladder Construction
Brine Pump & Metering Systems
Seismic / Wind Load Designs
Brine Collection System
If you are in need a bulk salt silo to complement your industrial water softener then let us tell you about how we can supply a brine maker silo that meets your specifications. The silos are made with a corrosion-free design to preserve the silo for many bulk deliveries in the future. If you have a commercial water softener that uses a lot of commercial salt contact Ken Morgan, Besco Commercial General Manager, at (269) 964-0257 to discuss your needs.