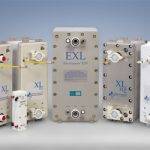 Sometimes, when it comes to keeping your water clean and pure, all your water needs is a little spark. At Besco Water Treatment, we will provide that spark with our electrodeionization (EDI) services. Our team at Besco Water Treatment is highly-trained and experienced in providing electrodeionization services for our customers, and is ready to help you today.
EDI Water Treatment
The process of electrodeionization is a water treatment service that uses electricity, ion exchange membranes and resin in order to purify and deionize the water. What makes this water treatment process different from most is that it is done without the use of chemicals. By eliminating the resin regenerating chemicals within the water, EDI water treatment is both economically and environmentally beneficial. There are a number of applications in which this treatment can be extremely helpful, including:
Reuse of residual water in the food industry

Chemical production

Laboratories

Boiler feed water

Reduction of total organic carbon
Custom EDI Systems
Besco Water Treatment is one of the oldest and largest companies in the Midwest specializing in the installation of commercial EDI water systems. Our water treatment experts are ready to assist you today in installing a custom EDI water system for your business. For more information on how Besco Water Treatment can assist you today, call General Manager Ken Morgan, at 269-964-0257.