Besco Water Treatment helps companies within the manufacturing industry by reducing water consumption and lowering expenses incurred. We've helped numerous companies with our water treatment process and cost-effective solutions.
Besco's highly qualified team works closely together with you to provide the best commercial and industrial water treatment solutions. We offer a one stop shop for your water treatment needs. We have Reverse Osmosis Systems, Water Softeners, and Filtration Systems ready to go.
Our experience is unmatched and knows no bounds. We strive to provide you with the best water treatment solutions around.
Customized Water Treatment Systems Across the U.S.
Besco has the ability to create and design high purity water systems. This includes feed water and drinking water systems. Our custom designed tanks and filtration systems are perfectly tailored to match your needs.
We have provided water treatment equipment to a variety of industries. These industries include food and beverage, as well as oil and gas. We have experience from creating permanent bed deionizers to portable DI Water Exchange Tanks. All our systems are safe, convenient and cost-effective based on what your company needs.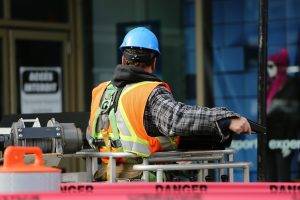 Our water filtration systems require very minimal system installation. The water purification systems we provide are of the highest caliber. No chemicals are handled, and no maintenance is involved. The DI tanks we provide your company give you a top-quality stream of deionized water.
On top of that, Besco will replace the water tanks with newly regenerated deionizing tanks when they run dry. Doing so gives you a steady supply of ultrapure DI water. Replacing your old tanks with new ones prevent you from bringing dangerous chemicals into your plant. This saves you time and most importantly, money.
The DI exchange tank program helps reduce your expenses when it comes to deionizing water. We keep your best interests at heart by providing top quality service at the best cost for your budget. Besco Commercial takes care of the machine maintenance and equipment. Our state of the art facilities allow us to provide you with the best products and services based on your needs.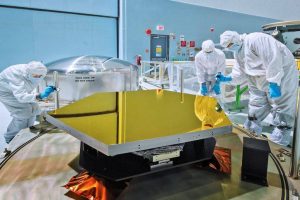 Types of DI Water Exchange Systems
We offer DI water exchange systems in a variety of sizes, types and configurations. Besco has years of knowledge and experience under our belt. We do everything in our power to provide you with the best water treatment service around.
Besco creates the correct industrial water treatment system that suits your company's needs. These custom engineered water treatment system designs are tested before they are installed. We make sure not to put any dysfunctional systems into your manufacturing plant. From single to multiple-tank systems, we do it all.
1. Mixed-Bed DI Water System
The cation exchange and anion exchange are connected in a series. The cation exchange unit removes positively charged ions while the anion exchange removes the negatively charged ions. The tank may use a weak or strong base resin. The strong base water quality is 0.2 megohms with a pH balance between 8 and 9. The weak base water quality is lower and has a pH balance between 6 and 7.
2. Two-Bed DI Water System
This water tank uses a combination of cation and anion resins that are mixed in a single tank. This allows thousands of cation and anion exchange processes to take place as the water passes through the resin beds. The tank's water quality is 5 megohms or more with a neutral pH balance.
3. Multiple-Tank Systems
A multiple-tank system has three or more tanks in a series, parallel or a combination of any quality. The multi-tank systems have a laboratory water quality of 18 megohms or more. Our specialized service tanks use other water treatment processes and may be added for an ultrapure DI water system. These tanks may include softening, depth filtration, carbon absorption, UV sterilization, submicron filtration, or other processes.
Some other applications for our industrial DI water tanks include:
– Bottled Water
– Film Processing
– UV Sterilizers
– Recirculation Systems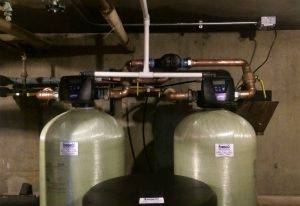 Water Softening Systems for Manufacturing Companies
On top of DI Tank Exchange Services, Besco provides commercial water softening solutions for manufacturing companies across the United States. As a company, we have a collective 200+ years of experience in water treatment solutions.
We are on call 24/7 in case you need emergency water treatment service. Your business will have no delays in its processes. The water treatment specialists at Besco can handle every aspect of your water treatment projects. These aspects can include water analysis, system requirements, tank sizing, installation, and training.
Benefits of a Commercial Water Softener for Manufacturing Companies
There are many benefits that manufacturing companies can reap when they install a commercial water softener in their place of business. For example, soft water is an effective pre-treatment solution for highly detailed manufacturing work, especially in the electronics industry. Softened water also helps cut down on costs that are incurred when using chemicals and detergents. Softened water dramatically reduces the buildup of gunk in pipes and other pieces of equipment that use water.
Water Treatment Applications for Manufacturing Plants
Besco's commercial engineers can help provide the best water treatment solutions at the lowest cost possible. We can put our DI Tank Exchange Services and Commercial Water Softeners to the test for your company.
Have new standards that need to be met? Besco Commercial can work with your team in order to solve challenges and keep you within your budget. Call Ken Morgan at (800) 964-0257 or complete the form on this page. We have the knowledge, experience and references to get the job done.