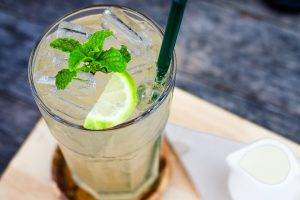 Here at Besco Commercial, our commercial water treatment experts provide businesses across the United States with water filters and water filtration systems. Whether you work in life sciences, energy or the beverage or drinking water industry, your business will need at least one of the many available forms of water treatment. The water treatment specialists at Besco Commercial can help you determine what type of water treatment system your company needs. Our water treatment company has over 100 years of experience in the industry, so we are well aware of what it takes to provide you with a proper water treatment solution for your business. As the largest industrial high-purity water treatment company in Michigan, we've had the practice necessary to provide our customers with sterling service for their water treatment needs. We offer 24/7 emergency service for your convenience. You can also get a free quote online for the services we provide. We can work with all makes of commercial water filtration systems, so contact us today if you're interested in finding out the right water treatment for your business.
Benefits of Water Filters for Your Business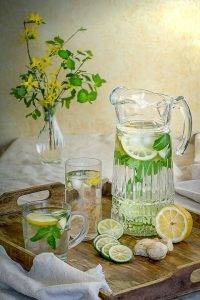 Water filters have many benefits that can put your business at a great advantage. You'll want to be able to provide your employees and customers with good, clean water. A commercial water filter for restaurants, for example, will provide both employees and customers with clean drinking water, so everyone is happy with their good health. Your business can benefit from a commercial water filter if you work in the beverages industry, life sciences industry, energy or drinking water industry. A common question we hear about water treatment is, "What do commercial water filters remove?" Here's what a commercial water filter can do for your business:
Water filters remove certain contaminants and toxins, such as chlorine and lead, from drinking water. This, in turn, can prevent potential health problems that could have arose from ingesting these contaminants.

A commercial water filter for your business can reduce bad smell and bad taste by eliminating the toxins that cause these tastes and smells. One common odor in tap water is chlorine, and the right commercial water filter will remove the chlorine, thus reducing the smell.

Filtered drinking water is healthier for anyone who may come into contact with your business' water system.

Drinking clean filtered water on a daily basis will cost you less than if you were to provide water bottles for consumption, instead.
Industrial Water Filtration Systems for Your Business
There are several types of commercial water filters that may work for your business, so it's important to determine which one will be most beneficial to your company. That's where our commercial water treatment specialists come in. We will develop a specific plan tailored to your needs in order to provide you with the right commercial drinking water filter for your business. Contact us today by giving us a call at (800) 964-0257 or fill out our online form to receive a free quote on our commercial water treatment services.