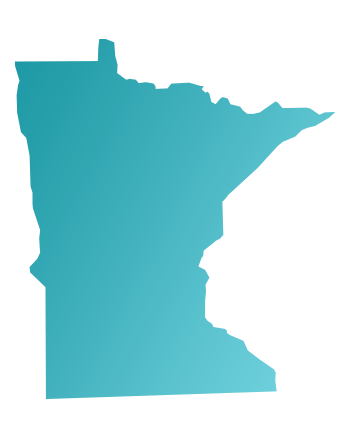 Are you looking for a water treatment system for your St. Paul business? As one of the largest commercial high-purity water treatment companies in the Midwest, Besco Commercial is your top option for reliable and efficient water treatment. With years of experience and a dedicated team of experts, we understand the unique demands of businesses in St. Paul and the importance of high-quality water for your operations.
Unlike other water treatment companies, we have high standards when it comes to customer satisfaction. Our mission is foster long-term relationships with our clients, built on trust and commitment. With our top-quality customer care and 24/7 emergency service, you can rest assured help will be available whenever you need it.
Our St. Paul Commercial Water Treatment Services
Our comprehensive range of water treatment services are tailored to meet the specific requirements of your St. Paul business. We use advanced equipment and the best practices to deliver customized water treatment systems to you.
Deionized Water: DI water is essential for many industries. At Besco, we offer a range of deionized water services to fit whatever your needs are. This includes DI water delivery and exchange, portable DI water systems, permanent and temporary DI water systems, and custom DI water systems.
Reverse Osmosis Systems: Rely on our reverse osmosis systems for convenient, environment-friendly, and efficient water filtering. Our reverse osmosis systems ensure that you have access to clean and pure water for your business.
Water Softeners: Our commercial water softeners help break down hard water build-up and scale in your water, which in turn supports equipment longevity and reduces maintenance costs.
Water Dealkanization: Our water dealkanization systems are designed to enhance the efficiency of your St. Paul business and save on your operational costs as well.
Commercial Salt: Count on Besco to supply you with the best commercial salt. We offer convenient delivery for both water softener salt and deicing salt to meet the needs of your St. Paul business.
Other Water Treatment Services: As a full-service water treatment company, we offer a variety of water treatment services: Brine Silos, Carbon Filtration, Commercial Hydroponics Systems, Commercial Water Filtration, Degasification Systems, Laboratory Water, Point-of-Use Cooler, Ultrafiltration Water Systems, UV Water Treatment Systems, and many more.
With experience dating back to 1961, you can rely on Besco for any water treatment problems you may run into. Whether you need a system for deionized water, water softening, dealkanization, or carbon filtration, we have all the knowledge and expertise to provide the ideal solution for your St. Paul business.
St. Paul Industries Served
Our water treatment systems are designed to meet the needs of all kinds of businesses, making them suitable for a wide range of industries. Some of the most notable industries we have experience in include: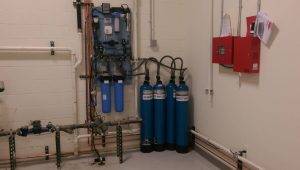 To learn more about our work in these different industries, feel free to check out our Case Studies page. Our case studies break down some of the projects we have worked on in the past, outlining the problem encountered by the client and how we provided the right solution.
Why Choose Besco
With over 50 years of professional experience in the water treatment industry, we have established ourselves as one of the best commercial water treatment companies in the U.S. Why Choose Besco Commercial:
Professional water analysis: All our water treatment services begin with a comprehensive professional water analysis. This thorough analysis ensures that we develop the most efficient and customized treatment approach for your water treatment needs.
24/7 Emergency Service: At Besco, we understand that accidents can happen at anytime. That's why we offer reliable 24/7 emergency service for all our clients. Our dedicated team of professionals are available around the clock to respond to any water treatment emergencies, ensuring minimal downtime and excellent repairs.
No-obligation Estimates: When you partner with Besco, you can feel confident knowing that we offer no-cost and no-obligation estimates and consultations, ensuring transparency and flexibility throughout the entire process.
Commercial Repairs: We are equipped to service and repair all makes and types of commercial water treatment equipment, even ones that we didn't install. Our team of skilled professionals are continuously training to stay updated with the latest industry advancements, guaranteeing the best service for your specific equipment needs.
Our commitment to innovation, quality water systems, and exceptional customer service is what continues to set us apart as the leader in the industry.
Get Your Free Moving Consultation and Estimate Today
By choosing Besco as your water treatment partner, you can be confident in our ability to deliver high-quality water systems that improve the productivity, efficiency, and overall performance of your operations.
To help us understand exactly what your needs are, we offer free consultations. Request your free consultation and estimate today by filling out our online form or by giving us a call at (800) 964-0257.