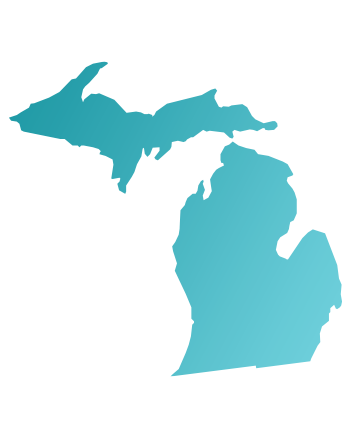 Are you in Detroit looking for commercial water treatment solutions for your lab, plant or business? Besco Commercial Water Treatment has been treating water to high specifications for manufacturers and researchers in Detroit since 1961.
Our specialty is delivering high purity water for commercial applications whether you need:
Degasification
Industrial Deionization Treatment Systems
Industrial Water Filters
Reverse Osmosis Systems
Ultra Violet Treatment Systems
Business owners trust Besco Commercial Water treatment because we:
Have Been In Business Since 1961
Are One of the Largest Commercial & Industrial High-Purity Water Treatment Companies in the U.S.
Are Certified by the Water Quality Association
Offer 24/7 Emergency Service
Besco Commercial Water Treatment has the experience to suggest the right solution for you. Our highly-trained staff is ready to assist you with commercial water system installation, and maintenance in and around Metro Detroit.
As your Detroit water treatment system professionals, we will ensure you receive the highest-quality products and systems best suited to fit your commercial or industrial business. We offer custom-designed water treatment systems, expert installation, and 24/7 maintenance making us your one-stop shop for high-purity water treatment. Besco Commercial Water Treatment has many high purity water options we offer our clients. These options are designed to improve the water quality of your company and meet the high specifications required by a wide array of industries.
Explore Detroit, MI
With a population of about 675,000, Detroit is the largest city of a metro area that is home to nearly 3 million people. Besco Commercial Water Treatment is here to help businesses in Detroit who are in need of high-quality water treatment systems. Detroit is the birthplace of icons like Motown, General Motors, and Joe Louis. But more recently, the city is undergoing a revitalization as new skyscrapers, a new bridge to Canada, and many other areas that are under development. Detroit has many notable points of interest, intriguing to both locals and tourists.
Located in Midtown, the Detroit Institute of Arts (DIA) is considered one of the finest museums in the country. The DIA is home to a collection of over 65,000 works of art which is valued at more than $1 billion. Another long-standing attraction among residents is Detroit's Eastern Market, where vendors have provided the public with fresh fruit, vegetables, and meats for 150 years. Other destinations in the city include Belle Isle, a 982-acre island park in the Detroit River, General Motors World Headquarters and a street art exhibit called the Heidelberg Project. As an industrial and cultural epicenter, fueling Detroit with high-purity water is crucial. Besco Commercial Water Treatment has been delivering to the Motor City, as well as the rest of southeast Michigan, the commercial high-purity water that many industries need.
Commercial & Industrial Water Treatment Experts in Detroit
Besco Commercial Water Treatment is proud to offer high purity water options to commercial businesses in the Detroit area. We are commercial water filtration experts operating the largest commercial and industrial high-purity water treatment company in Michigan. With decades of experience in the water treatment industry, we have an unmatched wealth of expertise. From designing to installing and maintaining, we service all makes and specifications of commercial and industrial water treatment systems. We have spent over 50 years building a reputation around finding the best high purity water solutions for our customers, coming in on time and on budget.
If your commercial business, plant or lab is looking for long-term water treatment solutions, make sure to contact Besco Commercial today. We have served the Detroit community for over 50 years. We pride ourselves on top-quality service and complete customer satisfaction. For more information on any of our commercial water treatment systems, please give us a call at
(800) 964-0257
or fill out our
online form
to get your free commercial water treatment consultation.