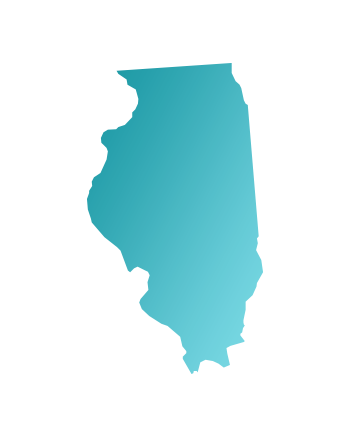 There is no better option for Illinois commercial water treatment services than Besco Commercial. Our dedication to providing you with the best has made us the best. In order to ensure that what we do is built for you, we have a wide range of services. These include:
Deionized Water
Reverse Osmosis Systems
Water Softener
Water Dealkalization
Commercial Salt
Water Filtration
Not sure if we're the right option? Take a look at these reasons as to why you should pick Besco Commercial for your business:
Experienced Since 1961
One of the Largest Industrial High-Purity Water Treatment Companies in the United States
Certified by the Water Quality Association
24/7 Emergency Service
Even if you're just considering, be sure to get your free consultation. All you have to do is call us at (800) 964-0257 or fill out our Contact Form.
Looking for the right Illinois industrial water treatment company for you? Besco Commercial is the perfect fit. We treat your business's needs as our own, giving 100% dedication to providing you with the best water treatment services possible. We do it all with our over 50 years of industry experience.
Our Illinois Commercial Water Services
Our goal is to help your business with your water service needs, whatever they may be. That can mean a lot of things, which is why we offer a lot of things. These include:
These are just a few of the services that we can offer to help your business. Looking for a water treatment service that's not listed here? Contact us and we'll let you know how we can help you out!
Illinois Industries That We Serve
You don't just need a company that offers the right water treatment services that you need, you need someone built for the industry that you're in.
While we offer our services for any industry, we are proud to have been able to provide our services in the following industries:
If you're interested in seeing examples of work that we have done for some of these industries, please feel free to check out our Case Studies page that details the challenges that companies across many industries faced and how we were able to provide the solution.
24/7 Emergency Services and Replacement Parts
We recognize the unpredictability of life. Despite our best efforts, something will go wrong with enough time. It would be easy enough for us to ignore this and proudly say that our products will be perfect as long as you need them, but that isn't in your best interest.
Everything that we do is done to make your life easier. That's why we accept that things will go wrong and offer you 24/7 emergency services. We are always on the clock, ready to provide you with the help that you need right when you need it.
Need a part replaced? We have you covered. Our replacement parts ensure that you're getting top-quality customer service and that your equipment is always running at peak performance.
Want a Free Consultation with Besco Commercial?
There's a reason why Besco Commercial is one of the biggest Industrial High-Purity Water Treatment Companies in the United States. Not only do we offer the best but we give it to you alongside great customer service. Part of that is our free consultations. We want you to be sure of what you're getting with Besco.
Please, give us a call at (800) 964-0257 to get in touch. If you'd rather leave a message and have us reach out to you, fill out our quick Contact Form.