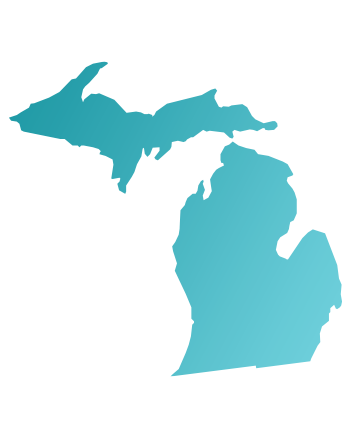 Is your commercial business, research lab, or industrial plant experiencing hard water problems? Are you in need of a water quality analysis or water softener solution in Kalamazoo? Besco Water Treatment has more than 50 years of experience in providing and servicing top-of-the-line water purification systems to various industries throughout the United States, and we can design a solution to meet all of your water treatment needs. Besco Water Treatment specializes in the design, installation, and maintenance of all types of commercial and industrial high-purity water processing systems, including a reverse osmosis system, commercial water softener, UV water treatment systems and more. Our water treatment technicians are certified by the Water Quality Association, so you can trust in our experts to identify your commercial water problems and deliver just the right water treatment that fits your needs.
Kalamazoo Attractions
Home to both Western Michigan University and Kalamazoo College, Kalamazoo has a population of nearly 75,000 and finds itself located equidistant between the great cities of Detroit and Chicago. Both the music and life science industries have a strong presence in the city, as Kalamazoo was the original birthplace of Gibson guitars as well as the Upjohn Company, now a part of the Pfizer Corporation. Kalamazoo (as well as Grand Rapids) is also a prominent city in the U.S. microbrewery scene, with the well-known Bell's Brewery having locations in downtown Kalamazoo and nearby Comstock. Popular locales in Kalamazoo include: the Kalamazoo Institute of Arts, the "hands-on" Kalamazoo Valley Museum and the Kalamazoo Air Zoo. The Air Zoo is an aviation museum complete with several dozen rare and historical aircraft, a flight simulator and a 4-D theater simulation as well.
Kalamazoo Commercial Water Treatment
Besco Water Treatment prides itself on taking a "hands-on" approach when it comes to solving the water quality, water purification, and water softener needs of the commercial businesses in Kalamazoo. Having had decades of experience serving the industrial water treatment needs of businesses in a variety of fields including food and beverage, life sciences, energy, and fuel, you can trust us to take care of you no matter what water problem you are experiencing. You can rest assured knowing that our water treatment systems are not only reliable, but our expert installation and service will ensure that your business gets a quality solution, on time and on budget. Our knowledgeable staff of water treatment experts and our commitment to customer service makes us the go-to name in Michigan's water treatment industry. To find out more information on our industrial water treatment services, soft water systems, commercial water filters on anything else regarding your commercial water needs in Kalamazoo, contact us at (269) 964-0257 or fill out our form for a free water analysis to get started!
Image Source: Wikipedia.org