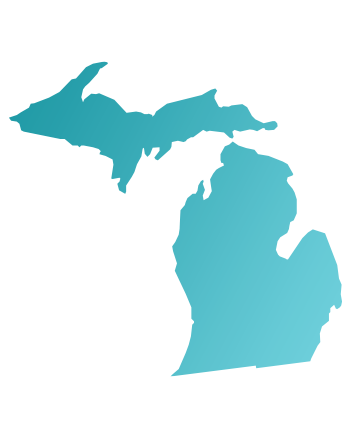 Niles is served the best water treatment company in Michigan: Besco Commercial. We've offered the highest quality water treatment systems since the early 1960s. Doing so has granted us the ability to say we are one of the oldest, most longstanding, water treatment companies in the water treatment industry. Our customers' continued satisfaction with our water treatment systems have allowed us to say we provide the best water treatment services in Michigan.
Since our inception in the early 1960s, we have provided both commercial and industrial water treatment systems to our clients. We offer the full water treatment process, from designing the individual systems to implementation and maintenance.
When you choose Besco Commercial Inc., you are choosing to receive the highest quality water treatment systems and customer service. We pride ourselves in our ability to take care of every one of our thousands clients with the utmost respect. The next time you need water treatment systems, think Besco.
Industrial Water Treatment Company in Niles
If you're looking for an industrial water treatment company in Niles, Michigan, look no further. At Besco Commercial, we design and install high quality industrial water treatment systems. We have the capabilities necessary to create a customer water treatment system to fit your business needs. We have experience in dealing with a variety of industries, including, but not limited to:
The oil and gas industry
The food and beverage industry
And the manufacturing industry
No matter the industry you're in, Besco Water Treatment will identify and implement the correct solution for you.
As an official member of the prominent Water Quality Association, we collaborate with the best water treatment experts around. We guarantee the best water treatment services you can find across the U.S.
On top of our products, we have the best customer service crew on hand. If you're in need of emergency water treatment service, we are there for you. That's why we offer 24-hour emergency service to all of our clients. There's no need to worry when you're doing business with Besco.
Commercial Water Treatment Company in Niles
Along with our industrial water treatment service option, we also offer commercial water treatment services. Commercial water treatment is slightly different from industrial water treatment.
Commercial water treatment has more to do with drinking water and wastewater treatment. Our commercial water treatment services include water purification and filter systems. There are a ton of benefits that commercial water filters can bring to your business.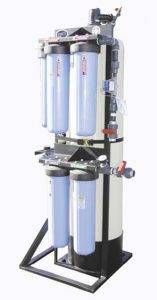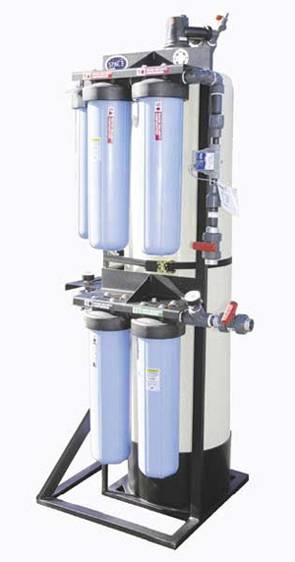 Our cost-effective solutions and safety-first mentality allow us to provide the best commercial water treatment service in Michigan and Indiana. Our systems are extremely effective when it comes to removing dangerous chemicals from your water and making it much safer to drink. Since we're in the commercial business, we know how important a fresh, clean water supply is to your restaurant or hospital. We promise nothing less than the best commercial water treatment systems.
We offer plenty of water treatment programs to our customers. We want each one of them to feel satisfied after doing business with us. The water treatment equipment we provide does just that. The equipment is top of the line and is sure to bring you the safest and best water supply possible.
The City of Niles, Michigan
Niles is a beautiful city in Southwestern Michigan. It is home to roughly 12,000 people, as of 2010. Niles has been nicknamed the "City of Four Flags". This is due to the French, British, Spanish, and American flags being raised when each respective country took control of the city.
Between 1820 and 1865, Niles was an important part of the Underground Railroad. This part of the railroad allowed slaves to escape from the southernmost United States area, including New Orleans. The slaves used this part of the railroad to escape to Canada.
Chapin Mansion is located in downtown Niles. The mansion was built by Henry A. Chapin from 1882 to 1884. The historic mansion is truly a sight to see if you ever find yourself traveling through Niles.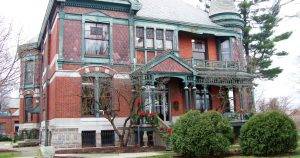 Nile's Riverfront Park runs up the St. Joseph River for about one and a half miles. The park and surrounding areas are home to many of the city's events, including the Niles Riverfest, the Bluegrass Festival, and the Apple Festival Parade.
Get in Touch with Besco Commercial Today
Your success is our success. That's what has made us the best commercial and industrial water treatment company in Michigan. Over our decades of experience with thousands of water treatment systems, we've come to perfect the art of water treatment. You will receive nothing but the best water treatment services in Niles when you choose Besco.
If you have no idea what kind of water treatment system your business needs, we can help you identify it. We are more than willing to consult and collaborate with you until we've found the right solution. No two businesses are the same, which is why we take the time to pinpoint exactly what you need from a water treatment system.
To get in touch with a Besco Water Treatment specialist today, call us toll-free at (800) 964-0257. We have 24-hour customer service, so you can call any time of the day and we'll be sure to answer. We also offer the ability to contact us online via our contact form on this website. Just fill out your information and we will be in touch with you as soon as possible.