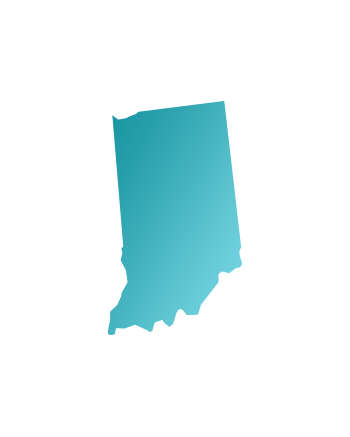 Need commercial water treatment solutions for your business, plant or lab in South Bend? Call Besco Water Treatment today. We have more than 50 years of experience in installing and maintaining state-of-the-art water purification systems for companies throughout the Midwest. Our highly-trained staff will work tirelessly to design a custom solution, designed to meet all your commercial water needs in South Bend and all of northeastern Indiana. Whether you need ultrapure water for your lab or need to prevent damage to any valuable equipment by purifying contaminated water, Besco Water will diagnose your commercial water problem and deliver a solution to ensure all your needs are met.
Sights to See in South Bend
With a population of about 100,000, South Bend is the fourth-largest city in Indiana by population, and its major industries include: healthcare, education, tourism, and small business. The city was also once home to Studebaker, the wagon and automobile manufacturer, founded in 1852. The Notre Dame Fighting Irish form a major part of the city's culture and sports identity, with the University of Notre Dame being located nearby. Football Saturdays and the accompanying tailgate parties have become a major attraction for the residents of the city and its surrounding communities. South Bend is home to a number of intriguing museums and performing arts venues, most notably the Studebaker National Museum, which showcases a broad range of wagons and automobiles produced by the company during its 150-year history. The South Bend Museum of Art features many artists from South Bend and the entire Michiana region, and the Morris Performing Arts Center is a 2,500-seat venue, hosting the South Bend Symphony Orchestra as well as Broadway shows, concerts and other various special community events. Another popular locale in the city is the Potawatomi Zoo, which opened in 1902 and is comprised of 23-acres housing 400 animals. If zoo animals don't excite you, South bend Indiana also houses University Park Mall. University Park Mall has been open for over 30 years and has offerings from department stores like Macy's to bookstores like Barnes and Nobles that feature cozy chairs and a quick getaway for avid readers. This mall not only services Indiana but Michigan residents as well, with the Michigan-Indiana border being 5 miles away. With South Bend being so close to its bordering states and having much to offer, it's a prime location for a weekend getaway or quick trips out of town via the International Airport.
Contact Us for More Information
At Besco Water Treatment, our goal is to assist hard-working, industrial cities like South Bend, whether that means providing reverse osmosis systems, filtration & softening or bulk DI water delivery. We serve a broad range of industries in the Midwest, including: energy, fuel, life sciences, municipalities and food, and beverage. Our staff is highly trained and certified by the WQA, so whatever your commercial water quality needs in South Bend may be, call the commercial water treatment professionals at Besco Water Treatment. We will provide a solution on-time and on budget. For more information on our services in South Bend, call us today at (269) 964-0257.

Image Source: Wikipedia.org