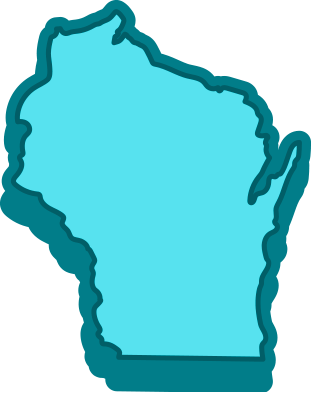 Besco is a one-stop-shop for all your water treatment needs. We offer a wide range of services that can help your business in commercial water treatment. A few of the services we offer include:
Carbon Filtration
Laboratory Water
DI Tank Exchange Services
Ultrafiltration Water Systems
Water Softener and Filtration
Degasification of Water
Here are just some of the reasons why you should choose Besco:
Trusted Since 1961
Certified by the Water Quality Association
Dozens of Case Studies
24/7 Emergency Service
You can call us at (800) 964-0257 with any questions regarding water treatment or learn more about enhancing the quality of your water. You can also contact us to request a free consultation.
Owning a business is full of challenges. We want to make sure that you never come across any challenges associated with water. Besco Commercial is here for all your water treatment needs.
We service the entirety of Wisconsin; with 50 years of experience, you can feel confident with our water treatments.
Besco Water Treatment has the highest of standards when it comes to providing exceptional customer satisfaction. You can rely on our quick response time for any water-associated problems.
Our Water Treatment Services in Wisconsin
You won't be paying for things you don't need. We will conduct a proper water inspection. This will allow us to get the best solution for the problem.
Our team is trained to provide everything you need now and anything you may need down the line. The following are a few of the many services that we offer include:
Carbon Filtration – It absorbs all organic and industrial compounds to remove harmful contaminants.
Laboratory Water – Our lab-grade water delivery includes types I, II, III, and IV reagent water.
DI Tank Exchange Services – To match what you need, we create a unique Deionized Water System. This comes with easy installation, portable options, and no chemical handling.
Ultrafiltration Water Systems – UF removes impurities, ensuring high purity water for manufacturing and laboratory applications.
Water Softener and Filtration – Through our water softener and filtration, you'll reduce the scale and hard water build-up in your pipes, reduce what you spend on detergent, and allow you to pre-treat your water.
Degasification of Water – This will increase the life of your equipment and control corrosion
You can find more water treatment solutions on our service page. Whatever your water treatment needs are, Besco is here to help you.
Get a Free Consultation
Besco has been in the water treatment business since 1961 and is certified by the Water Quality Association. You can call us 24/7 in case of an emergency.
Call us at (800) 964-0257 to get your free consultation today. You can also contact us to know more about our services.