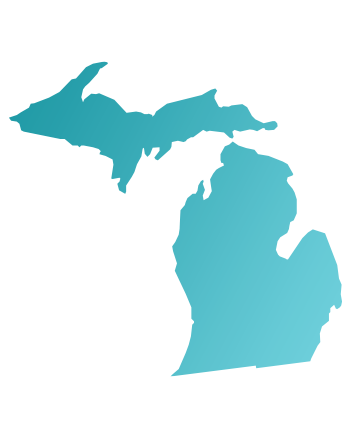 Located about 30 miles outside Detroit, Auburn Hills, Michigan, is an industrial and manufacturing center. It's the U.S. headquarters to Fiat Chrysler Automobiles and Oakland University, a high-tech public research university.
If you are looking for commercial or industrial water treatment systems in Auburn Hills, talk to the water treatment experts at Besco Commercial Water Treatment Inc. Besco is one of the oldest and largest companies specializing in design, installation and maintenance of residential, commercial and industrial water processing systems.
We have more than 50 years of experience serving local and global businesses. The water treatment experts at Besco can help design a custom solution for your water treatment needs in Auburn Hills.
Auburn Hills Commercial Water Treatment Solutions
Besco can serve any industrial water treatment need your Auburn Hills business or commercial operation has, from auto manufacturing to laser cutting to data centers. The city of Auburn Hills is Metro Detroit's hottest industrial market, with a vacancy rate of just 0.09 percent, according to Newmark Group, a world leader in commercial real estate services.
Auburn Hills is one of Michigan's wealthiest cities. With a population of less than 25,000, Auburn Hills is known more for its business community than for its neighborhoods. The city sees about 80,000 people a day commuting to jobs and it receives 80 percent of its taxes from commercial or industrial properties.
Its location off Interstate 75 makes Auburn Hills a strategic location for businesses. Oakland University has a technology and research park. The city is also home to BorgWarner, Faurecia and the Walter P. Chrysler Museum.
The Palace of Auburn Hills was not a royal setting. It was a large sporting and concert venue, home of the NBA's Detroit Pistons and WNBA's Detroit Shock, from 1988 to 2017. The 24,276-seat arena was demolished in 2020. Plans for the site include corporate offices and tech firms.
Auburn Hills has a large outlet mall known as Great Lakes Crossing, which is home to the Sea Life Michigan Aquarium, that has more than 250 species and 2000 creatures from stingrays to sharks. Visitors can walk through a tunnel as tropical fish swim overhead.
Speaking of water, Besco Commercial can design custom solutions for your business, such as reverse osmosis systems and deionization tanks. Besco also supplies distilled water for hospitals, laboratories and food-production facilities and pure water for data centers and manufacturing facilities.
We specialize in:
Based in Michigan, Besco has the experience and knowledge of different types of commercial water purification and treatment solutions. We serve the following types of businesses in Auburn Hills and throughout the country:
Besco's water treatment experts are certified by the Water Quality Association. Give us a call for all your industrial water treatment system needs.
Contact Us About Your Auburn Hills Besco Water Questions
(800) 964-0257
Water Treatment Experts Serving Auburn Hills, MI
Besco Water Treatment has the staffing and engineering know-how to design a custom water-treatment solution for your commercial facility. In addition to our many years of experience, we are known for great customer service.
Our highly trained staff is ready to deliver a cost-effective and efficient solution, and you can rest assured, with around-the -clock assistance.
For more information on any of our water treatment and high-purity water systems and services, please give us a call at (800) 964-0257, or fill out our easy online form to get your free water treatment quote today!