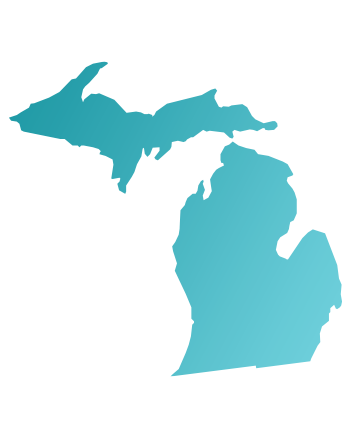 Are you looking for a commercial water treatment solution for your plant or business in East Lansing? Besco Water Treatment provides a wide variety of industrial water purification systems that will give you the ultrapure water your business needs. We have more than 50 years of experience in the commercial and industrial water treatment industry in Michigan. Our highly-trained staff is vertified by the Water Quality Association and will work to deliver a state-of-the-art solution on-time and on-budget. Besco Water Treatment serves a variety of commercial industries such as food and beverage, life sciences, energy, and more. We strive to assist in maintaining only the highest level of water quality for the businesses, labs and plants of East Lansing.
East Lansing Attractions
Located directly east of the state's capital city, East Lansing has a population of approximately 48,000 and is best known as the home of Michigan State University. MSU has a massive impact on the culture of the city, as 50,000 students are enrolled there, with a great number of them living on or near campus. The Spartans are a member of the Big Ten Conference in the NCAA, and the school is known nation-wide for having a very passionate fan base, particularly for its men's basketball team. East Lansing is home to prominent and beautiful botanical and horticultural gardens, most notably the W.J. Beal Botanical Garden. Located on MSU's campus, the garden totals 5-acres and is the oldest university botanical garden in the United States. The Wharton Center for the Performing Arts is home to the Lansing Symphony Orchestra, as well as numerous other theatrical performances throughout the year, and the Eli and Edythe Broad Art Museum is a recently opened contemporary art museum located on Grand River Avenue and designed by world famous architect Zaha Haddid. It is an "eye stopper". Sports aficionados in East Lansing are drawn to both Spartan Stadium and the Breslin Center for the Spartans home football and basketball games, respectively.
Contact Us About Your East Lansing Besco Water Questions
(800) 964-0257
Industrial Water Treatment in East Lansing
At Besco Water Treatment we know the Spartans are synonymous with East Lansing, and our goal is to create that same brand loyalty with the businesses in the area by delivering only the best water treatment solutions. As the largest commercial and industrial high-purity water treatment company in Michigan, we are experienced in the design, installation, and maintenance of commercial and industrial water processing systems. Whether you need professional reverse osmosis systems or bulk deionized water delivery, Besco Water Treatment will create a personalized service plan for your company. In addition to servicing all makes and types of commercial and industrial water treatment equipment, we also sell water treatment technicians are available for 24-hour emergency service, 7 days a week so you can rest assured knowing hands-on assistance is available at a moment's notice. For more information on any of our commercial water treatment and purification services in East Lansing, feel free to contact us at (517)882-0241, or fill out easy online form to get your free water treatment quote today!
"MSU South Campus skyline" by Lovelac7, used under CC BY-SA 3.0 / Cropped from original