Commercial Deionized Water Systems in Grand Rapids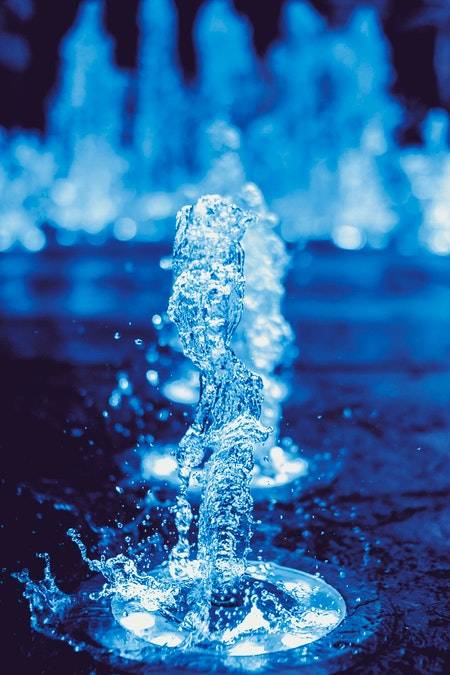 Besco Commercial has served the deionized water treatment needs of large manufacturers, laboratories and all types of Grand Rapids businesses in between. The process of deionization involves reducing the total dissolved solids from water by running it through ion exchange resins. It results in high purity water from a system that is easy to use and maintain.
Largest D.I Regeneration Plant in the State of Michigan.
With over 200 years of combined experience, our skilled technicians will customize your Grand Rapids deionized water system to your exact business needs. DI water is a great solution to industries that need high purity water.
While not every industry requires high purity water, businesses in the following industries will greatly benefit from industrial deionized water treatment systems:
Micro-Electronics

Data Center Humidification

Areospace and Engineering

Laboratory Research

Printing and Publishing

Metal and Mechanical Plating
Distilleries

Bottled Water

Pharmaceutical

Bio-Medical

Power Generation

Cosmetics
Grand Rapids Industrial DI Water Systems
Besco Commercial has provided commercial and industrial water treatment solutions in West Michigan since the early 1960s.
The deionized water treatment systems that our skilled technicians will design for your company will ensure the water that goes into your production is free of minerals, dissolved salts, iron, copper and impurities that could contaminate your process and product.
From mixed bed deionizers to dual bed, Besco Commercial can get the job done. You and your customers will rest assured knowing that you have high-quality water deionization systems at your disposal.
DI Tank Exchange Services in Grand Rapids
One of the Largest Commercial & Industrial High-Purity Water Treatment Companies in the Midwest.
Portable exchange deionization systems are a safe, convenient and economical solution for your company. The main benefits of choosing a portable system are minimal system installation, no chemical handling and no maintenance.
Your business will have a steady, reliable stream of DI water. When your DI tank becomes exhausted, we will come and replace it with a new regenerated deionization tank. Our new state-of-the-art regeneration facility assures that you will be receiving a better product and overall service than other commercial water treatment companies.
High Purity Water in Grand Rapids
Besco Commercial is dedicated to providing you with exceptional water quality and superior customer service. To learn more about our Grand Rapids deionization services, call us at (800) 964-0257 or fill out our online contact form.