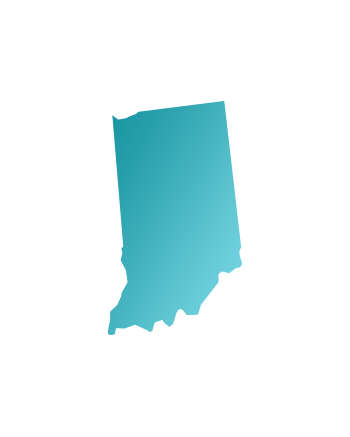 Do you need commercial water treatment solutions for your lab, plant or business in Indianapolis, IN? Besco Water Treatment has more than 50 years of experience in the commercial and industrial water treatment industry in the Midwest, so whether you need an industrial reverse osmosis system to produce ultrapure water, a commercial drinking water filter, bulk DI water delivery or any type of high purity water system for your business, Besco Water will assess your needs and deliver a solution on-time and on-budget. Our highly-trained staff of commercial water treatment engineers are certified by the Water Quality Association, and are standing by to help with your high purity water needs in Indiana.
Indianapolis, IN Attractions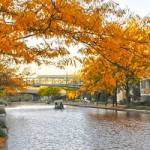 With a population of more than 840,000, Indianapolis is the capital and largest city in the state of Indiana, and the 12th largest in the United States. Recently, both Forbes and Livability.com have ranked Indianapolis as having one of the best downtown areas in the United States, due to its dining, shopping and hotel options. Sports are a major point-of-interest in the city, with the NFL's Indianapolis Colts and the NBA's Indiana Pacers both playing there. Indianapolis is sometimes referred to as "The Racing Capital of the World" as the Indianapolis Motor Speedway hosts the Indianapolis 500, the Brickyard 400 and the Red Bull Indianapolis Grand Prix every year. The city is home to a number of notable museums and galleries as well. The Indianapolis Museum of Art is an encyclopedic museum, featuring approximately 54,000 pieces, ranging from Neo-Impressionist to Japanese. Furthering the city's reputation as a sports haven, the NCAA Hall of Champions is also located in Indianapolis. Adjacent to the NCAA national office, the hall serves as both a museum and conference center. Other popular attractions in the city include: The Phoenix Theater, The Indianapolis Artsgarden and the Kurt Vonnegut Memorial Library.
Contact Us About Your Indianapolis Besco Water Questions
(800) 964-0257
Trusted Commercial Water Treatment Experts in Indianapolis
Besco Water Treatment is proud to be serving the Indianapolis market with state-of-the-art industrial water filtration systems and high purity water systems specially designed to suit any and all of your water quality needs. Whether you are in the industry of food and beverage, energy, life sciences or any other line of business, we have the perfect commercial water treatment solution that'll leave your business with consistently pure water. From commercial drinking water filters and water softeners to industrial UV water treatment systems and deionization systems, we've got it all covered. We are experts at designing and maintaining industrial water treatment solutions on-time and on-budget. For more information on how we may help you with your commercial water treatment needs in Indianapolis fill out our online form or contact us at (800) 964-0257.
Image source"A Stroll on the Indy Canal" by Serge Melki, used under CC BY 2.0 / Cropped from original