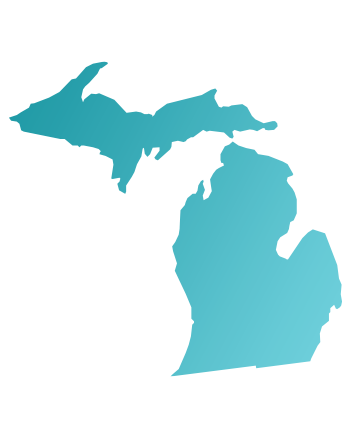 Are you looking for commercial water treatment solutions for your plant or business in the St. Joseph Area? Here at Besco Water Treatment we have been providing a number of industries industrial water filtration solutions to companies all throughout Michigan. With over 50 years of experience, our experts specialize in deionization, reverse osmosis, filtration and softening systems.
Leave it to the professionals at Besco Water Treatment to assess all of your needs and deliver the best solutions at an affordable price. Install your new commercial or industrial water treatment system today!
Things to See in St. Joseph
Just off the shores of Lake Michigan, St. Joseph is nestled on the southern tip of what has been termed "The Riviera of the Midwest". Along the lake, at the mouth of the St. Joseph River, is one of Michigan's premier attractions, Silver Beach County Park. The beautiful clean beach features a 1,600-foot public swimming area, kayaking, picnic areas, playgrounds, volleyball courts, a restored 1910 carousel, an amusement park, and more!
Even if you're not a fan of the beach, there is plenty more to do in St. Joseph. One of the most popular attractions around is the Curious Kids' Museum where kids can make giant bubbles, create a newscast, drive an ambulance and explore 100 more hands-on exhibits.
Not only that, St. Joseph State Street is one of the best shopping centers around. If you love to shop, then be sure to take a stroll along State Street where you'll find a huge selection of souvenir shops to choose from. From chocolate shops to antique stores, you'll never run out of things to do downtown. Don't leave St. Joseph without taking a walk along the spectacular shopping center.
St. Joseph is also renowned for its interest in the Arts. If art and music is your thing, be sure to visit the Box Factory for the Arts. The Box Factory hosts concerts, various classes, special events, and much more. Their vision is "to create and maintain an outstanding place to practice and celebrate artistic diversity through interacting, educating, learning, and growing." Also, while you're in the area, be sure to check out the Krasl Art Center where they offer the opportunity to experience high quality art exhibitions, installations, and events as well as art classes, camps, guest artist workshops, and outreach opportunities.
St. Joseph Lakeshore is known for its remarkable sand dunes along with some of the nation's finest orchards and vineyards. It is the largest non-citrus fruit growing region in the nation!
St. Joseph is the only place in Michigan where you can drive your own off-road vehicle along the dunes. The Silver Lake Sand Dunes encompass the towns of Hart, Mears, and Pentwater making it the perfect spot for a family vacation with miles of tree-lined bike trails, historic towns, a lighthouse and more. Spend the morning on the dunes, the afternoon in the water and end the night in one of the charming villages for a relaxing dinner at a locally owned restaurant.
St. Joseph Water Purification Services
Besco Water Treatment takes pride in serving the commercial and industrial business in the St. Joseph area. When it comes to taking care of the water quality, water purification, and water softener needs, we get the job done right. With over 50 years of experience, our commercial water filtration system experts operate the largest commercial and industrial high purity water treatment company in Michigan.
Certified by the Water Quality Association, our highly trained staff is ready to assist you with any of your water conditioning needs in the Motor City. We sell replacement parts for industrial water treatment systems as well as various water treatment products.
We also offer 24-hour emergency services available 7 days a week. To find out more information on our industrial water treatment services, soft water systems, commercial water filters or anything else regarding your commercial water needs in St. Joseph, MI, contact us at (269) 964-0257. Alternatively, you can fill out our contact form by clicking any of the Contact Us! buttons on the page and a member of our sales team will be happy to help!