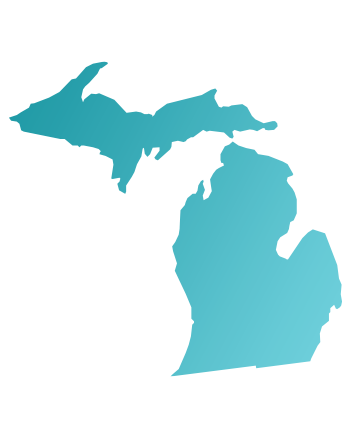 Have you ever wondered what's in your water? With Besco Commercial's water treatment systems, you'll never have to ask yourself that question again.
While the water in Muskegon is perfectly safe and astonishingly fresh, it still might not be at the level of quality your business demands, or you want for your family at home.
We offer a variety of residential and commercial water treatment systems that will improve the overall quality, taste and purity of your water.
Pairing individuals with the exact water filtration system for their needs has been our specialty since the 1960s.
Our water treatment services stand above those of other water purification companies.
We take the time to assess all factors surrounding your water treatment need and never rush a decision.
Besco Commercial is proud of our personable approach to providing clients with the best water treatment system for their needs.
Water Filtration for Muskegon Restaurants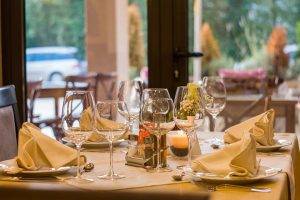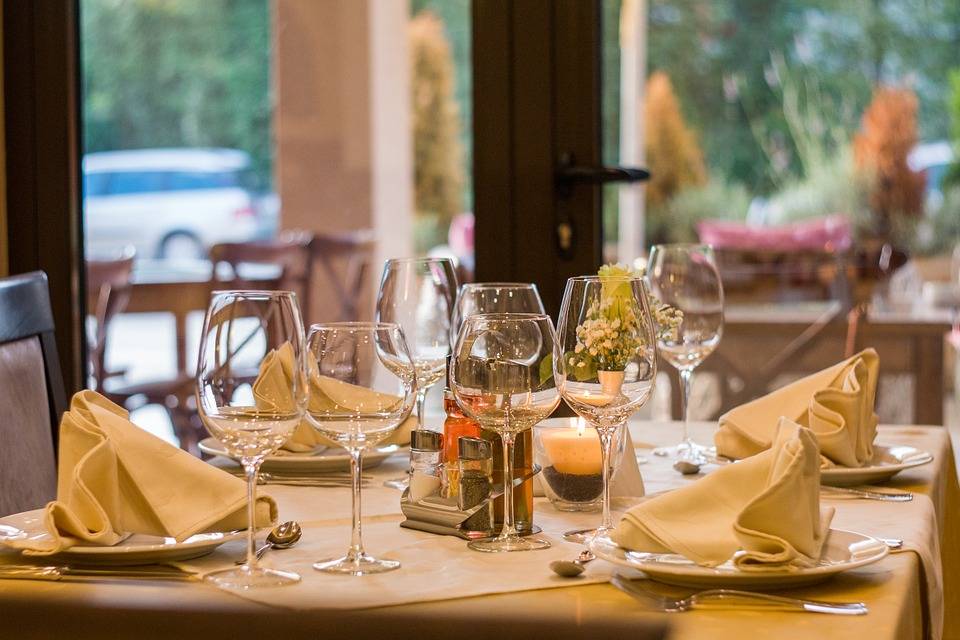 A commercial water filter is great for several reasons, the first being improvement of overall water quality.
Certain contaminants and toxins, such as chlorine and lead, are in sources of drinking water. This unfortunate fact means those consuming the water could face health problems over time. A commercial water filter is great for removing and preventing these harmful toxins in future use.
Next is the overall improvement in taste and smell. A common issue businesses report is foul smelling water. While this is usually not harmful, it can make a bad impression on your customers.
Besco Commercial's wide range of commercial water filter options means that you can eliminate unpleasant smells caused by chlorine and sulfur in no time!
Regardless of which water filtration system you choose, our products are sure to boost water quality and make Muskegon restaurants money.
Muskegon Brewery & Winery Water Purification Systems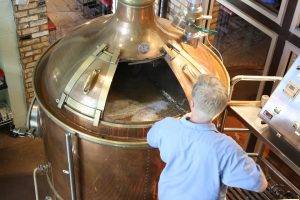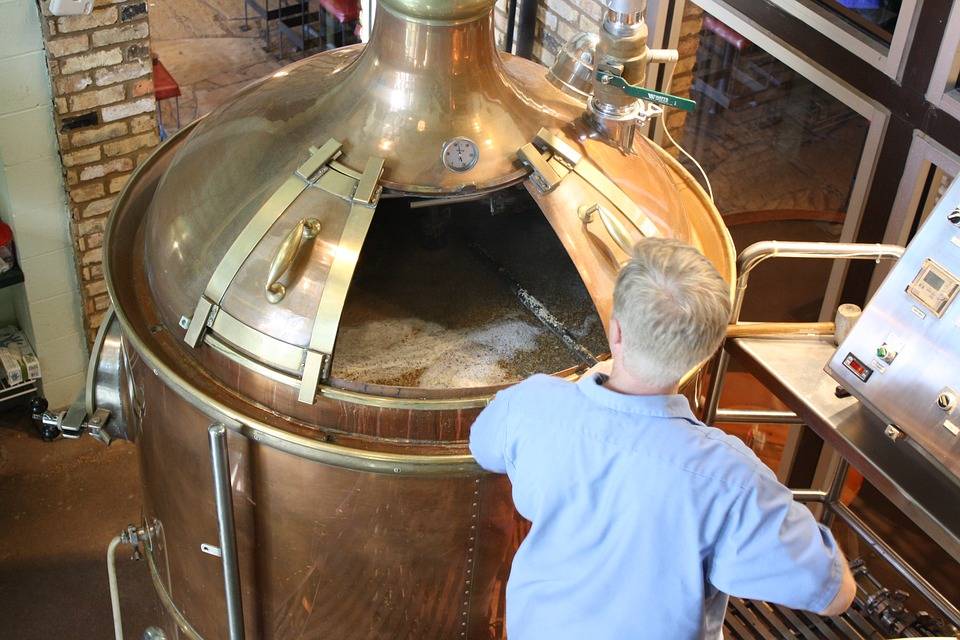 Muskegon is a wonderful place with endless activities. Whether it's a day out on Muskegon Lake or at Michigan's Adventure amusement park you're sure to find something captivating.
But, did you know that many of the venues responsible for attracting tourists rely on commercial water purification systems?
The saying goes that your wine is only as good as the water you use. It seems like breweries and wineries in Muskegon, MI have taken the advice to heart.
Take Oceana Winery, for example. In order to be successful, a carefully devised industrial water treatment plan needed to be developed.
Numerous factors, like the quantity of plants, fermentation process and quality of water all played a role in the selection of an industrial water treatment system. The end result is pure water provided by an ultrafiltration water system that can be used to make the finest of wines.
Smash Wine Bar & Bistro is another popular destination for foodies and casual diners that implements industrial water treatment systems.
Providing customers with the crispest flavors directly stems from a decision to rely on commercial water purification systems.
Still wondering how commercial water purification is at play in your everyday encounters? Think about the downtown Muskegon for a moment.
There are dozens of bars, taprooms, breweries, restaurants scattered across the city – not to mention the strings of hotels, manufacturing companies and commercial plants and laboratories.
All of these businesses can benefit from our commercial reverse osmosis system and uv water treatment system options.
Today, no savvy business is going to rely on tap water alone to create their beverages.
There are just too many impurities present that can affect taste, color and consistency. Instead many breweries and wineries in Muskegon, MI rely on commercial water purification systems.
Not only does this provide purer water free of contaminants, it can increase the longevity of your business' equipment.
Industrial Uses of Water in Muskegon, MI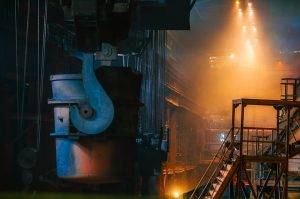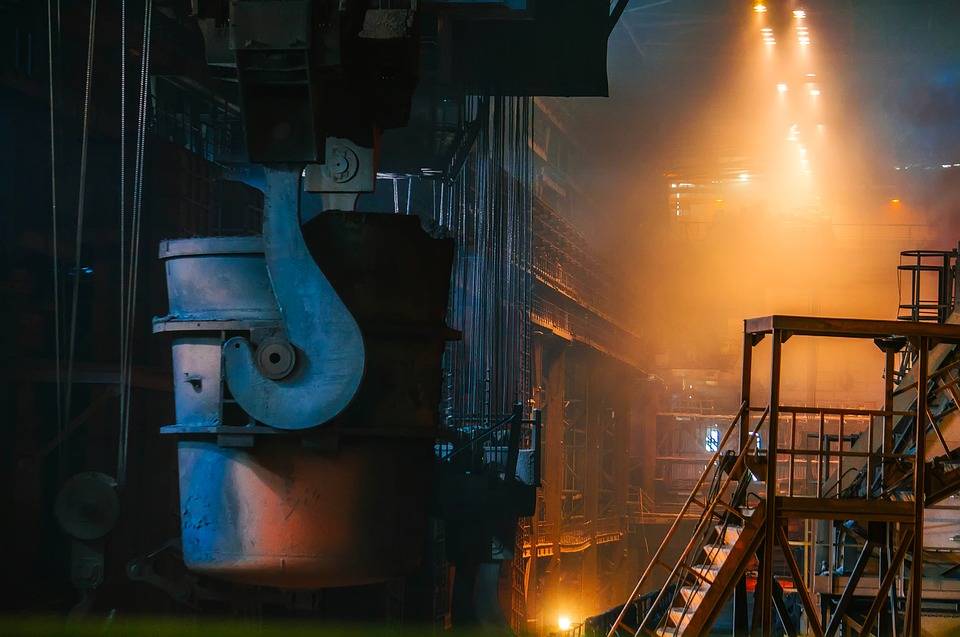 Industrial-grade water is being used across the nation and even in Muskegon as well. In fact, over 20 percent of all industry in Muskegon is manufacturing-based.
While it is a necessity to keep businesses running, the allocation of water resources has come under question over the last decade.
Many individuals and experts in the community are concerned about the balance between using water resources to support industries and tourism.
While Lake Muskegon has been able to accommodate both with relative ease, it draws into a larger question of what the industrial uses of water in Muskegon, MI actually are.
It's easy to find industries and manufacturers strewn along the shoreline, but what do they use water for?
Muskegon manufacturing systems range from fabricating, processing, washing, diluting, cooling, or transporting a product – all which can benefit from industrial water.
Smelting facilities, petroleum refineries, and industries producing chemical products, food, and paper products also rely on industrial water.
For example, let's discuss Production Fabricators Inc. and Real Steel Manufacturing.
Both manufacturers produce processed metals. In order to refine metals for use, such as steel, they first need to be quality tested and cleaned.
Using water straight from the tap may sound like the apparent solution, but the particles present in regular water may have a negative effect on the metal, such as weakening it through corrosion.
Commercial companies in Muskegon just cannot take the chance of having their equipment fail well before its time.
When you're looking for the right reverse osmosis water filter or water treatment system to provide your company with industrial-quality water, Besco Commercial will help.
Our comprehensive agents are knowledgeable of the leading water treatment systems on the market and will guide you toward the proper solution based on your business' size and demands.
We've been helping customers across Michigan find solutions that propel their business' potential.
Water Treatment Systems for Muskegon, MI
We are the water filtration system professionals. Our experts are knowledgeable of the latest products and practices in the water treatment industry. We are also certified by the Water Quality Association to service all types of water treatment makes and models.
Besco Commercial is proud of the 50+ years of cost-effective service we've offered Muskegon, MI. Whether it's planning, designing, installing or servicing commercial water purification systems, we are always ready to help any business!
We specialize in Dealkalization, Reverse Osmosis filtration, Deionization, Filtration and Softening systems, EDI water treatment and more.
And we stand by our commitment to customers. Our clients know that if they ever need help, Besco Commercial is only one call away. Our 24/7 emergency contact and service line is ready to remotely assist you or dispatch help at a moment's notice.
If you're thinking about industrial water treatment, make it easy on yourself. Choose Besco Commercial! Learn more about our industrial water treatment systems and services, by calling (800) 964-0257. You can even get a free water treatment quote by filling out our easy online form.