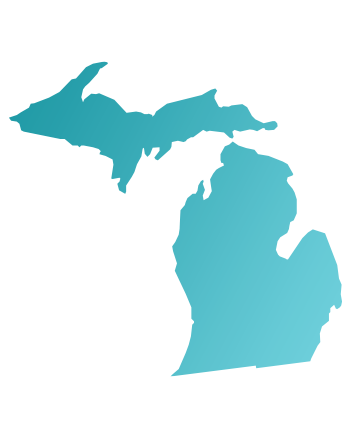 Are you looking for commercial water treatment solutions for your industrial or manufacturing business in the Benton Harbor area? At Besco Water Treatment, we have been providing commercial water purification and treatment solutions to a number of industries throughout the United States for more than 50 years. We have a long heritage of experience and knowledge in all types of commercial and industrial water filtration solutions, such as deionization, reverse osmosis, dealkalizers, filtration and softening systems, ultrafiltration systems, activated carbon filtration, and degasification.
The experts at Besco Water Treatment specialize in assessing your needs and delivering the best systems at an affordable price. We work to create custom solutions to your plant or business's needs. Call us today!
Things to See Benton Harbor
Known as a twin city to St. Joseph, Michigan, Benton Harbor has strong ties to agriculture and industry.
Benton Harbor is a small city, geographically, with a total of 4.5 square miles. The city's location along Lake Michigan as well as both the Paw Paw River and the St. Joseph River create a unique setting for the community. These water bodies provide environmental, recreational, and economic opportunity for residents and visitors.
The Jean Klock Park along the shore of Lake Michigan is a place for family fun and playing. Those who like maritime history will enjoy the Southwest Michigan Underwater Preserve, which runs along the southeast shore of Lake Michigan. It contains numerous shipwrecks as well as geological formations including clay banks and underwater rock piles. The preserve extends from the shoreline to up to five miles offshore, encompassing the communities of New Buffalo, St. Joseph, Benton Harbor, South Haven, Douglas, Saugatuck and Holland.
Benton Harbor is also part of Southwest Michigan wine country. Visit the 12 Corners Vineyards & Winery, one of Michigan's newest and largest wineries, with 30 acres of vineyards and four acres of apple trees. Guests enjoy sampling wine at one of the hilltop seating locations or booking the events room for small parties.
For a larger party, such as a wedding with 160 guests, Stonegate Manor is a lovely venue, with a handcrafted pergola, pond and custom footbridge. Completed in 1847, this beautiful historic country estate is situated on 27 acres of manicured lawns and flower gardens, located on the Paw Paw River and near the Lake Michigan shore.
Golfers can tee off along the breathtaking shores of Lake Michigan at The Golf Club at Harbor Shores, a Jack Nicklaus Signature Golf Course.
Arts and shopping are part of the vibrant city scene. Water Street Glassworks is known as "a place where fire and creativity meet." It holds glassblowing demonstrations and classes. Be sure to take in a performance at The Mendel Center and visit the ARS Gallery as well.
Dining options include two barbecue restaurants, a pizzeria and beer garden, and the popular Mason Jar coffeeshop, a breakfast and lunch joint. For a farm-to-table dining experience, make a reservation at Bread + Bar along the St. Joseph riverfront.
Benton Harbor is experiencing a tremendous revitalization and redevelopment, including expansion of the airport, new businesses opening in the Arts District, and the redevelopment of Main Street.
Whirlpool Corporation, the world's largest manufacturer of major home appliances, has its corporate headquarters here. Industrial uses are clustered in several locations throughout the city, rather than being centralized in a single area. The city of Benton Harbor is also establishing an industrial framework to encourage more entrepreneurial investment and attract business.
Contact Us About Your Benton Harbor Besco Water Questions
(800) 964-0257
Benton Harbor Water Purification Services
Besco Water Treatment takes pride in serving the commercial and industrial business in and around Benton Harbor with state-of-the-art industrial water filtration systems and high purity water systems. Whether you need solutions for pharmaceutical research, biomedical engineering and microelectronics, we've got it all covered.
When it comes to taking care of the water quality, water purification, and water softener needs, we get the job done right. With over 50 years of experience, our commercial water filtration system experts are ready to assist you with any of your water conditioning needs. We also offer 24-hour emergency services available 7 days a week.
To find out more information on our industrial water treatment services or anything else regarding your commercial water needs in Benton Harbor, MI, call us at (800) 964-0257. Or fill out our contact form and a member of our team will be happy to help!