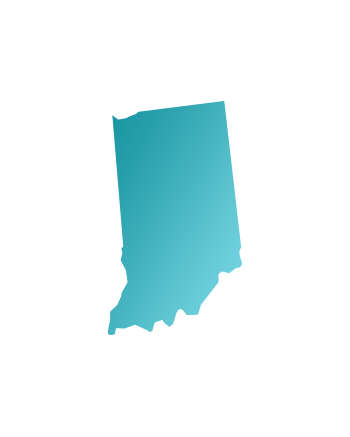 If you are looking for commercial water treatment solutions for your plant, lab or business in Fort Wayne, Indiana, call one of Midwest's leading names in commercial water purification: Besco Water Treatment. We have more than 60 years of experience in the commercial water treatment industry, and we specialize in a variety of services including: reverse osmosis, deionization, and bulk DI water delivery. Our staff is certified by the Water Quality Association, so you can trust that we are reputable water treatment experts and that we will deliver high-quality results for your business. We are always ready to assist with any of your commercial water needs in Fort Wayne, so don't hesitate to contact us to inquire about the commercial water treatment services we can provide you with. Your Fort Wayne business deserves the best water treatment services, whether you work in the beverage, life sciences, energy or drinking water industry. So contact us today, and we will gladly assist you with finding the best water softener or water purification system for your business in Fort Wayne, Indiana.
A Look at Fort Wayne, IN
With a population of about 254,000, Fort Wayne is the second-largest city in Indiana after Indianapolis. While the city was once a booming manufacturing staple of the Rust Belt, its economy has since diversified to include different industries such as health care, hospitality and logistics. Fort Wayne is considered a cultural hub in northeastern Indiana, and is home to 15 museums and galleries, including: the Fort Wayne Museum of Art, the African/African American Historical Museum and the Karpeles Manuscript Library Museum. The Greater Fort Wayne Aviation Museum at Fort Wayne International Airport gives visitors a unique glimpse at aviation history and artifacts relating to local aviators. With a capacity of just above 2,400, the Embassy Theater was originally opened in 1928 and hosts concerts, Broadway musicals, community events and often times the Fort Wayne Philharmonic Orchestra. Sports also play a role in the culture of Fort Wayne, as three minor league teams call the city home; the Fort Wayne Komets of the ECHL, the Fort Wayne Mad Ants of the NBA Development League and the Fort Wayne Tincaps of baseball's Midwest League. It's easy to see you'll have no shortage of fun living in Fort Wayne, IN! Make sure you have the best solutions for your company's water treatment needs so you'll have less to worry about while you're enjoying beautiful Fort Wayne.
Fort Wayne Water Treatment Services
Besco Water Treatment is proud to be serving businesses in Fort Wayne, Indiana and surrounding areas. We pride ourselves on being able to design, maintain and install water treatment solutions for a wide variety of industries, including food and beverage, life sciences, energy and fuel. We examine the specific details of your business' water carefully so we can provide you with the right water treatment system for your needs. The water treatment experts at Besco know that clean, purified water is essential to helping industries run smoothly, and it's vital to keeping the people who are involved happy. Having the proper commercial water softener installed could impact you, your employees and your business in a positive way. That's why we pay close attention to every aspect of your case, so that we can get you the water treatment solutions that your Fort Wayne business requires. To find out more about any of our commercial water treatment services in Fort Wayne, call us today at (800) 964-0257.